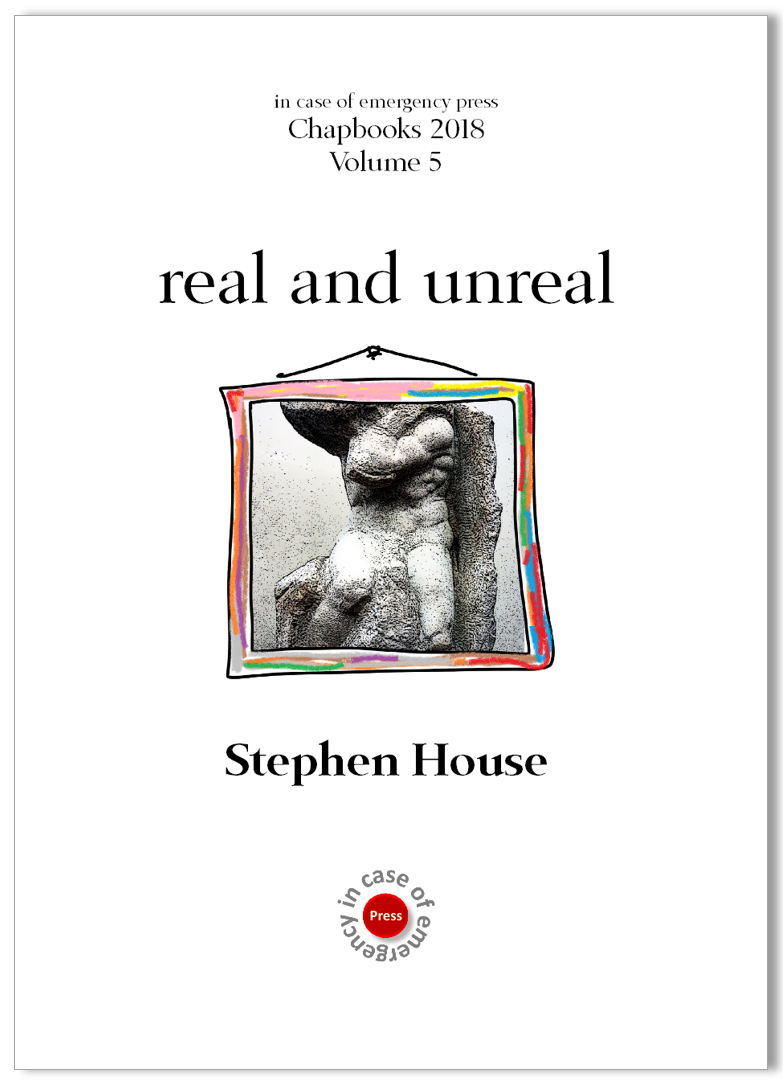 From the author
real and unreal
came about as a result of me taking a break from writing theatre and moving into firstly, my self-performed monologues, and then poetry. I became fascinated in capturing the intensity and honesty of glimpses rather than constructing the arc of full stories. While many of the poems in the collection saw publication as independent pieces, the over-riding themes encouraged me to create this chap-book. Reflection upon my own nomadic, creative life – past and present, fed into the process and outcome. I've never needed to search for material or ideas to write about, as my existence has provided ample inspiration and fuel to feed my literary fire. I need to write. I must! It is my work, passion and reason for being. I'm often asked of my writing – how autobiographical or real is your work? (For almost all of it is in first person). My answer is usually open. Do I need to reveal my real and unreal to validate the words? To me, they are actually similar: the real so strangely unreal, and the unreal so brutally real. I've enjoyed the coming to life of real and unreal; the process of living it and making it, and working with ICOE Press to see it happen.

From the book
"...
and if you've never jumped on a train
of indulgent destruction
to find out who you are
and lost almost everything
to a washy game of anarchy
punctuated with humiliating dysfunction
you can never understand
about coming back
slowly and gradually
"
Stephen House
is an award-winning playwright, poet and performer.

He has had many plays commissioned and produced. He has won two Awgie Awards (Australian Writer's Guild), 1st Prize Rhonda Jancovich Poetry Award for Social Justice, and 2nd Prize Poetry at Sawmillers. He has been shortlisted for Overland's Fair Australia Fiction Prize, Patrick White Playwright and Queensland Premier Drama Awards, Tom Collins Poetry Award, Federation of Australia Writer's Poetry Awards, and a Greenroom Acting Award.

He's received Australia Council Canada and Ireland literature residencies, and an Asia-link India literature residency. He's seen many of his plays and poems published, including by Currency Press, Australian Script Centre, Australian Poetry Journal, ICOE Press Australia, Third Street Writers USA, Grey Border Magazine Canada, Birmingham Arts Review USA, The Blue Nib Ireland and many websites.

Stephen has performed his monologues nationally and internationally.